The Extractive Potential of Residual Rent: Effects of Touristification on the Historic Center of Napoli / 1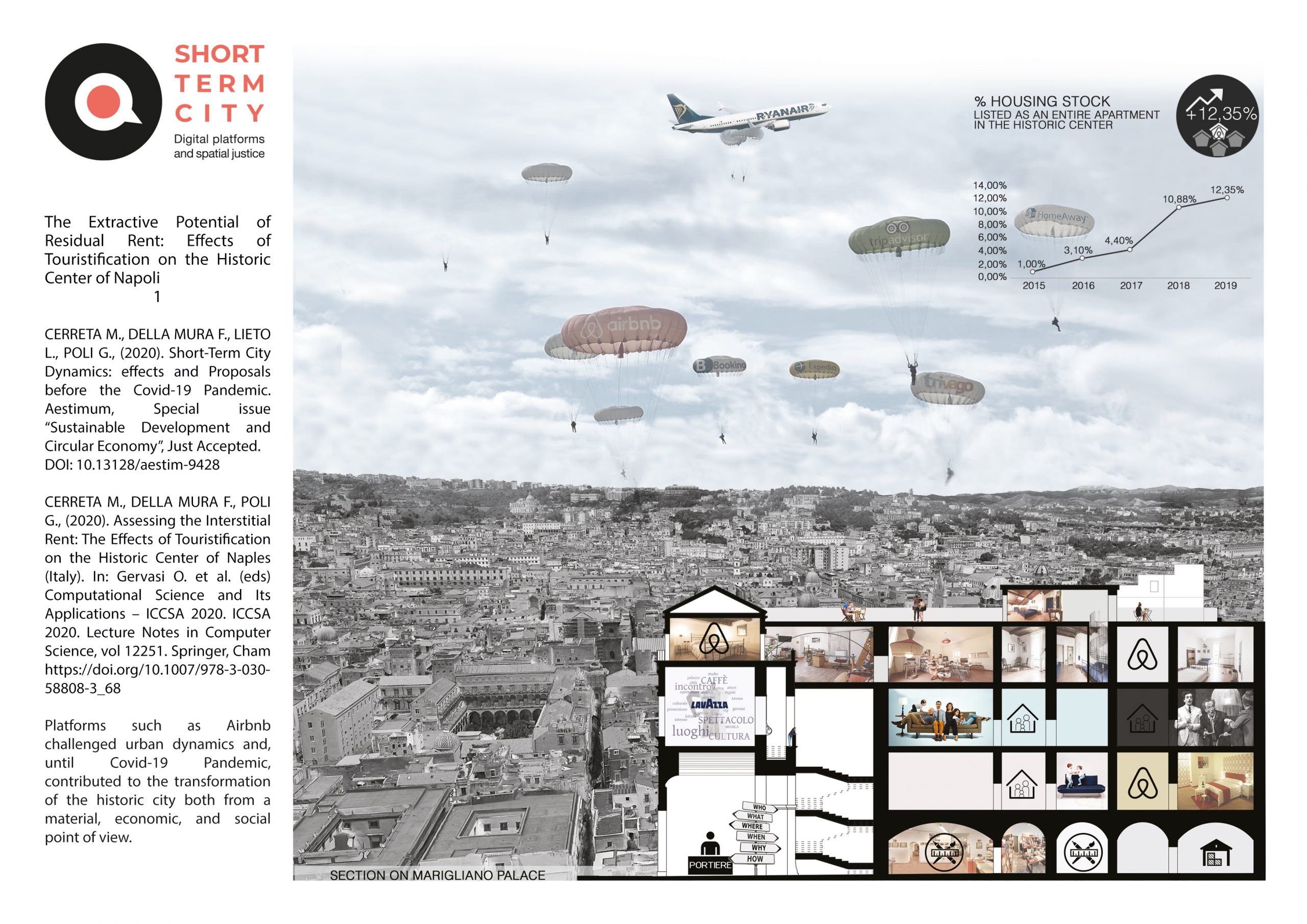 PROJECT DESCRIPTION
The city's airification started in 2015.
Short-term listings have grown rapidly, especially in the historic downtown, gradually subtracting real estate properties from the ordinary market for residents.
The concentration of listings coincides with the Unesco area, where the "authenticity" of the city is supposed to be concentrated and the city image has been staged on the tourist market ever since the tourist surge.
The research shows that degraded contexts – as most neighborhoods in the historic city – can become an opportunity for platforms like Airbnb, according to the "live like a local" popular claim based on authenticity and branding.
The increase in tourist presence in the city coincided with the gradual replacement of neighbourhood businesses in favour of those intended for tourists.
PROJECT DETAILS
Author: M. Cerreta, F. Della Mura, L. Lieto, G. Poli
Date: 2020
DOWNLOAD

  The Extractive Potential of Residual Rent_1 jpg