Short Term City
Digital platforms and spatial justice
Digital platforms are changing cities in many subtle and profound ways. The short-term rentals website Airbnb is just one prominent example of how new online intermediaries reshape urban practices and imaginaries, change social relationships, disrupt traditional markets, amplify spatial hierarchies and inequalities, and challenge existing regulations and policies. Our goal is to offer an empirically-situated understanding of the logics and (bio-)politics of platform capitalism and how to deal with it,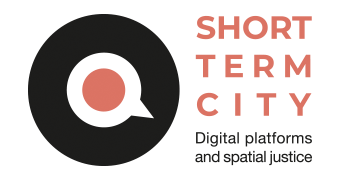 with a particular focus on Italian cities and on the effects of the Covid-19 pandemic.
Updated news about activities, initiatives and deliverables of the STCity project.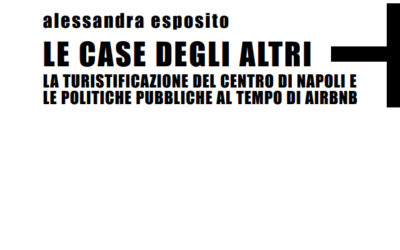 LE CASE DEGLI ALTRI - La turistificazione del centro di Napoli e le politiche pubbliche al tempo di Airbnb di Alessandra Esposito, descrive nel dettaglio il processo di turistificazione del centro storico di Napoli, le sue conseguenze e cosa si potrebbe fare per...
leggi tutto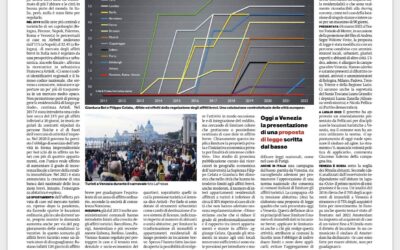 Su il Manifesto 'Affitti brevi, in Italia una giungla senza regole' articolo che menziona gli studi e ricerche del team Stcity e una proposta di regolamentazione delle locazioni brevi in Italia. Sarah Gaisnforth, il Manifesto, 18 marzo 2023
leggi tutto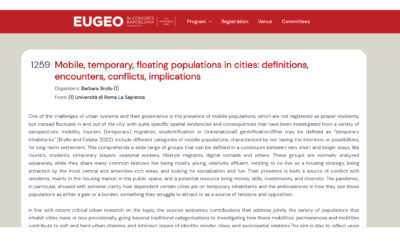 Call for Abstract - Mobile, temporary, floating populations in cities: definitions, encounters, conflicts, implications.Barbara Brollo, Università di Roma La Sapienza https://www.eugeobcn23.eu/sessions/?id=1259 One of the challenges of urban systems and their...
leggi tutto
The activities of the ST-City project are organized into four macro-themes structured in work-packages: