A selection of relevant publications

of the participants on the themes of the STC project.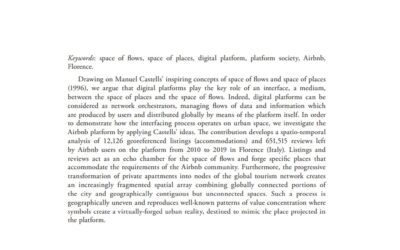 Abstract Drawing on Manuel Castells' inspiring concepts of space of flows and space of places (1996), we argue that digital platforms play the key role of an interface, a medium, between the space of places and the space of flows. Indeed, digital platforms can be...
leggi tutto